Seasonal Menus
Our menus follow the seasons to offer bold flavours inspired by Italy, southern Europe and beyond.
ORDER YOUR FAVOURITE FOOD FROM BRANCA
BRANCA TO GO
Don't fancy cooking tonight? Then order your favourite meal from us, tell us when you want it to be ready for collection and we will do all the hard work for you!
We can take orders of any size from the whole menu. Just give us a call or email us to order.
View Menu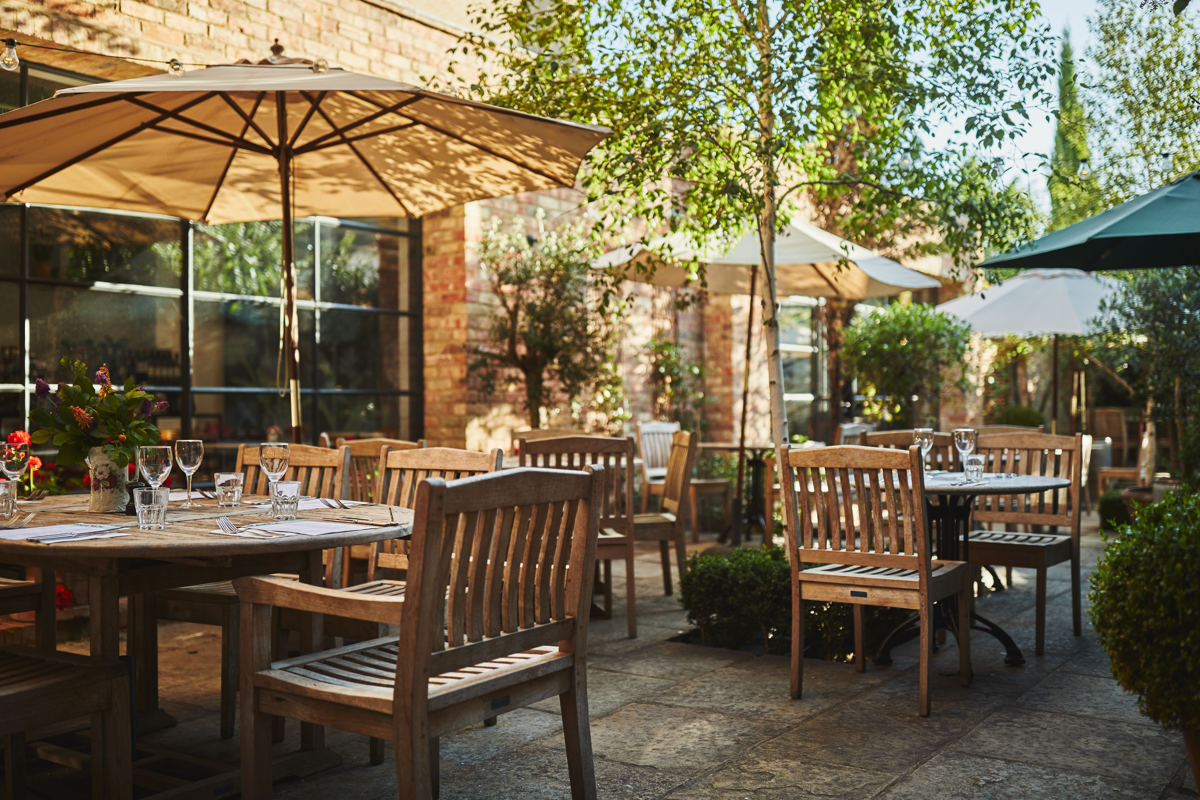 WALLED GARDEN
A surprisingly large, beautiful terraced garden offering a green oasis in the heart of Jericho. Food & drink served all day, every day during the summer months.
TOWNHOUSE
In 2023 we will be unveiling our five individually styled bedrooms & suites. We can't show you just yet but each will be perfectly comfortable, elegant and just a little bit boho. Not to mention how good the room service will be!
OUR SECOND HOME
Branca has become our favourite restaurant.  Amazing staff, amazing food and lovely atmosphere.  I love the mean time ales and the king prawn bruschetta is to die for. Awesome risottos, always great specials and we're made to feel so relaxed.  It's rare nowadays to find a restaurant that is consistently good.
Our second home... via Trip Advisor
INTELLIGENT & RESTRAINED
The menu was intelligent and restrained, much better than those students deserve.
Giles Coren, The Times
DELICIOUS FOOD & AFFORDABLE PRICES
We opted to try the lunch menu and could not have chosen wiser.  The offer is wide and you can mix and match as you please.  We opted to try a risotto with pumpkin (spectacular), a pizza (probably the best pizza I have tried in Oxford), some vegetarian antipasti and pasta. Everything was simply delicious, and the price for the lunch menu is very affordable.
Trip Advisor
BUSY & WELCOMING
"A cheering place to be – on a cold Sunday night when all other Oxford cafés we surveyed were deserted, it was busy and welcoming", was how one visitor summed up this good-natured all-day Italian eatery.  The unfussy mood is matched by competitive prices and you can get a taste of things to come from the cicchetti (small plates of, say, king prawns or salt cod crocchette) that kick-start proceedings here.  Pasta and pizza are first class, while bream, 28-day dry-aged ribeye, and specials such as "top-class' guinea fowl supreme.
Good Food Guide
OPENING TIMES
Deli & Cafe: 8am - 8pm Daily

Restaurant & Bar:
Wed-Fri 5pm-9pm Last Booking
Sat 12pm-9pm Last Booking
Sun 12pm-7pm Last Booking